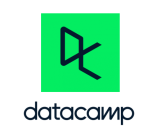 2 August 2022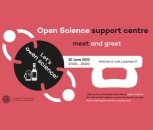 You've heard from us in newsletters, you've seen us online during lectures... would you like to meet us in person, too?  
16 June 2022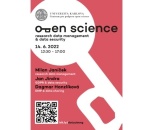 Are you interested in the topic of management research data during and also after the research process? Accept the invitation to an online seminar taking place in the middle of June.
13 May 2022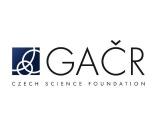 Read more about the news in the tender documentation of the Czech Science Foundation.
21 March 2022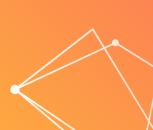 The EOSC Future Open Days will take place on 23-25 November 2021. During this online event, stakeholders active in the EOSC community will discuss topics that are high on the agenda for EOSC Future, not to mention EOSC in general. For more information please visit the conference website.
18 November 2021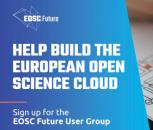 EOSC Future is seeking researchers and actors from all scientific fields to closely support the co-design of EOSC. The User Group will consist of at least 200 selected champions from all scientific areas who will support the project in co-designing and validating future EOSC services and products on the user-level.
The application period is open from 07 July 2021 to 30 September 2021 at 23:59 CEST.
9 September 2021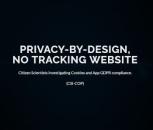 Two researchers from the Faculty of Humanities of our university are cooperating with a small team of researchers and professionals from London, Cambridge, Munich, Budapest, Sofia and from CIIRC CVUT in Prague that is working on a study dedicated to understanding the role of internet tracking in the scholarly communication landscape. They are inviting scholars to describe their experience in this context because they believe that evidence-based study can support opening of a fair dialogue about appropriateness, necessity and practice of using trackers and other similar technologies in scholarly communication.
24 June 2021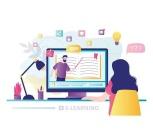 The Open Science Support Centre offers a number of educational activities and methodological materials, including online courses in the Moodle for further education system. One of the first courses, Open Access at CU - How to publish Open Access?, is now also available in English.
23 June 2021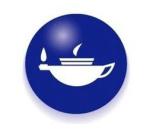 The title Tang Studies (ISSN 1759-7633) has passed to another Publisher, therefore it is not possible to use APC tokens (discount) for it.
19 May 2021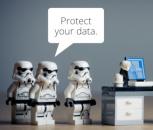 Have you ever returned to your research data after Reviewer 2 requested additional analysis and thought "I have a bad feeling about this"? Worry no more, Star Wars Day is as good a day as any to revise how to manage your data properly so you wouldn't have to fear the revenge of the reviewers. At least not because your data would be a mess.
4 May 2021