Open Meeting with Open Science Support Centre
You've heard from us in newsletters, you've seen us online during lectures... would you like to meet us in person, too?
We cordially invite you to an informal meet-up, which will take place on June 30 at 5 PM in Bar & café WAID, which is located at the I. P. Pavlova stop at 57 Lublaňská Street.
Come and chat with us about open science, the Charles University's plans or about your favourite movies. We're looking forward to seeing you!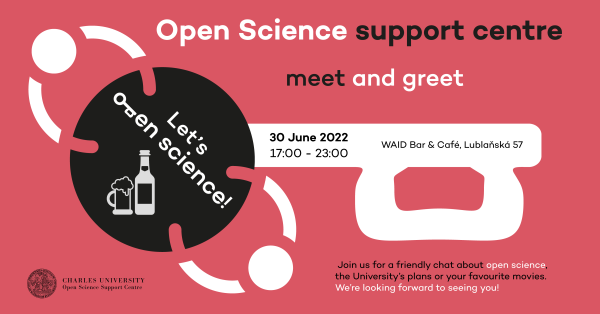 Event start
30 June 2022 at 17:00
Event end
30 June 2022 at 00:00
Venue
WAID Bar & Café, Lublaňská 57